Introducing the 4té2, your next
RISC OS (& Linux?) computer

(we hope!)
He costs just £250 inc VAT, so...
What are you waiting for?
Famed author, Douglas Adams, once wrote "The answer to the ultimate question of life, the universe and everything is 42", and that seems a suitably epic quote to introduce our 4té2 computer (pronounced "42" or "forté 2")!

The 4té2 is a high performance, yet remarkably affordable computer with a highly professional look and feel. It runs silently at base speeds, but if you wish, it can be turbo-boosted to new heights with its quiet, thermally controlled fan. It delivers performance that can best our top-tier systems such as Titan and TiMachine in many benchmarks, for a fraction of the cost.

The computer is aimed at both existing and new RISC OS users - there's something for everyone here. It packs not only cutting edge hardware, but also a generous software bundle to get you going, that would cost as much as the 4té if bought separately. You could even say that the computer comes free with the software!

Stop press - a single-drive 128GB Junior model is now available for £199 whilst stocks last
Project History

With the post-COVID electronic component shortages biting at our heels, we sadly had to wave goodbye to the original 4t&eacute computer a little earlier than expected. However, we've taken the opportunity to go the extra mile and create a successor machine that reaches new and exciting heights.

The goal of the 4té project was to deliver a complete, first class computer experience, with a wallet-frindly price. We took the features that make our other systems (IMX6, Pinebook, TiMachine etc.) stand out, and compacted them down into an affordable system. We achieved that, but the new model makes a number of changes that take it to the next level.
What's new, 4té2?
Let's start with the move to a sturdy metal chassis, which gives the unit the reassuring weight and professional sturdiness of a much more expensive system. The new design retains the curved corners and recognisable grill/air-vents of the original 4t&eacute, but moves to a more serious black / silver-grey design.


Inside the attractive shell lies a sturdy heatsink to keep the CPU cool, even when running at high speed. We've had our test unit running at 2Ghz+ on passive cooling (silent), with temperatures in line with a normal 1.5Ghz model. If you wish, a built-in fan can be enabled to further cool the system as temperatures rise. This can be configred and controlled via the supplied !4teTools software.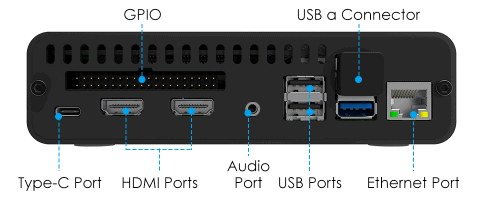 An additional circuitboard brings out all the connections to both front and rear, for full-sized HDMI ports, audio, USB (front and back) and so on. There's even front-access micro SD slot, disc activity lights and a subtly illuminted front power switch. Speaking of power, an additional option is available when shutting down the computer to power off automatically.

Internally, the computer allows for an SSD drives either the standard 2.5-inch format, or the newer m.2 style. This can be used for both RISC OS and Linux... Read on to get the techy detail...

About the Hardware
Let's break things up a bit with a few tech-specs:

Case Dimensions: 15.5 cm wide, 13 cm deep, 4.5 cm tall

Quad core Broadcom Arm® Cortex® A72 CPU
(RISC OS only uses a single core, though)
Up to 2.1Ghz "turbo" available with built-in cooling, or run silent up to 1.8-2Ghz
4096MB On-board Memory (8GB option, but minimal performance benefit), subject to stock/availability
128GB - 1TB+ of flash storage inc high speed SSD drive
Dual drive system provides recovery and storage acceleration
Up to 4k (3840x2160) HDMI graphics (VGA option available)
Powered by RISC OS Direct 5.28+ with over £250 of extra software
Dual-boot Linux / Pi OS via easy physical mechanism - no worries about getting into/out of your desired OS
Includes RCI's super-friendly OS and software upgrade system
High speed hardware Gigabit ethernet
5 or 6 External USB Sockets (including front and rear), depending on configuration, including two at the front
High quality HDMI audio, plus analogue jack plug
Built in power controls and LED
Front access microSD card slot
Printed welcome guide, full support, user group/list, VIP download site and more


Available with RISC OS-configurable Wifi for £30-60 extra depending on speed required


Optional accessories include CD/DVD drive, VGA graphics adapter, wireless keyboard/mouse etc

Trade-in upgrades available for existing Pi4 owners
Did you say Linux?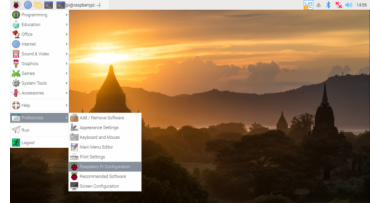 Yes, you read that right. 4té2 can easily boot into RISC OS or Linux (most users would pick Pi OS flavour) at no extra cost on machines with suitably sized SSDs. RISC OS and Linux can share the storage space, so that your data files can be visible on both operating systems.


We don't have any fancy names for this, but the Linux dual-boot system works very simply, via a front-access hardware mechanism. You can easily boot into RISC OS or Linux, and since this is done in hardware, you don't need to worry about reconfiguring the system each time. Indeed, you're not just restricted to Linux - 4te2 makes it easy to explore other OSs too.


Anyone who's used one of our Pinebook laptop computers will know that being able to occasionally access Linux on your RISC OS computer has its uses from time to time. So 4té2 lets you. Job done!


Features such as built-in Wifi and USB3 performance (with SSD TRIM technology) are possible on Linux, as well as useful software such as Chromium browser and LibreOffice.

Let's talk Software
Having just mentioned some Linux software, it seems high time we talked RISC OS Software...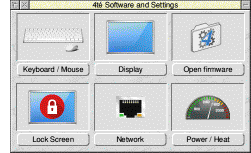 The 4té includes a huge range of software to get you started. The computer is designed so that existing users can dive right in (it'll even auto-configure and connect to your network the moment you plug in!). You can then load on your software from your old machine, and off you go.
Newer or returning users (and many existing users who value convenience) will love the fact that 4té comes pre-loaded with many of your favourite RISC OS apps, games, utils and media players, both pd and commercial, in full ready-to-go versions. With several gigabytes of curated programs, divided into categories and carefully configured so as to work cleanly together, it is difficult to list everything. However, we'll concentrate on some of the major commercial or unique examples, but honestly this is just scratching the surface...

Not interested in the software? We can offer a discount on your computer instead.
4téTools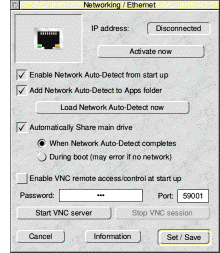 This is a comprehensive suite of programs with a single, friendly user interface. It expands RISC OS' usual Configuration screen, with a broad range of options relating to your 4té computer. You can control and customise your experience with your keyboard/mouse, enable a range of accessibility options (large icons, big pointers etc) alter how video modes are handled, handle large monitors, optimise for playing legacy games, simplify networking and much more.
Also includes LockScreen security and recovery/update tools.
Indeed, this was such an exhaustive and desirable package that we have subsequently created a standalone, paid-for version for those without a 4té.
Messenger Pro 8
Messenger Pro is an email and news program that works with most email services, and supports POP / SMTP and IMAP mail handling, including over SSL.
4téBrowse
Unlocks the web to 4té owners, an area where RISC OS has traditionally lagged behind. 4téBrowse aims to ensure new users can access the web services they rely on, whilst empowering existing RISC OS users. It also allows configuration of Wifi receivers and other devices on your home network (eg. Network Storage boxes). 4téBrowse supports modern web standards like HTML 5, JavaScript and CSS.
Fireworkz Pro 2
A comprehensive office application which covers word processing, spreadsheet and database work. Its highlight is its extensive spreadsheet capabilities, including compatibility with Excel sheets.
DataPower
A very visual "DTP-style" database system which makes it super-easy for anyone to create attractive databases of information, then use the data to print tickets, cards, labels or other personalised items.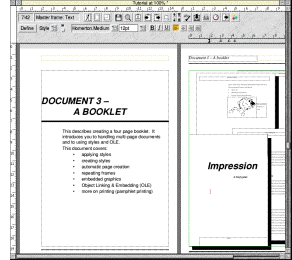 Impression
Speaking of DTP, your 4té comes pre-equipped with Impression, one of RISC OS' most famous applications. Create letters, books, magazines, leaflets, flyers - whatever you want - and print or PDF them.
DeleGate, SafeStore, EasyClip, Network Printer Drivers
Protect and secure your RISC OS data. Organise your photos or clipart. Print to network-connected printers.
DeskEdit Suite, BASIC Programmers Toolkit, and much more....
Whether you program in BASIC, C, Python, Lua, PHP or more, your 4té is development-ready from day one.
Doom, Quake, Overlord, Xeroid and more...
Enjoy special 4té versions of your favourite games for hours of fun when you're relaxing with your new friend!
Frequently Asked Questions (FAQ)
Are updates free of charge?
Yes, we provide regular updates to both the OS and disc software for the lifetime of the product, and (where practical) beyond. We have special software that makes it super-easy to upgrade your computer's OS in just a few seconds (four clicks, including two to double-click on the upgrade program!). This also lets you roll back to the previous version at any time, if you wish.


Can I upgrade my 4té?
Yes you can, although the number of internal upgrades are somewhat limited. As you've read, we offer RISC OS storage up to 512GB across a twin drive system. Technically you could go to 1TB+, especially if sharing with Linux.


The motherboard has GPIO pins which are brought out via the rear panel, and allow various add-on expansions.


The computer can be disassembled fairly easily - instructions are supplied in the printed manual.


But ultimately, it's just a Pi in a Box, right?
And with an Intel CPU/chipset, Macs are just PCs in boxes (wink)? You are, of course, correct, but with the extra hardware and software present, with think this is one of the best Boxed Pi(e)s outside of Melton Mowbray (famous for Pork Pies in England), and those don't run RISC OS!


I already own a Pi 4 - can I upgrade to a 4té?
Yes, we offer up to £75 discount depending upon which parts you already own. Please contact us by phone or email to discuss this.

Raspberry Pi is a trademark of Raspberry Pi Ltd.
---
Website Copyright © R-Comp Interactive 2023+. info@riscoscomputers.co.uk
Arm® and Cortex® are registered trademarks of Arm Limited (or its subsidiaries) in the USA and/or elsewhere. All other trademarks acknowledged. Note that neither this website nor the products herein are affiliated with, nor endorsed by Arm Limited (or its subsidiaries).