Your RISC OS Journey Starts Here!

R-Comp Interactive, in partnership with a group of RISC OS companies and enthusiasts, is proud to announce our latest family of computers - TiMachine, PineBook and 4té. Powered by the latest CPU architectures, and running a state-of-the-art RISC OS operating system, we hope that these new systems will excite anyone looking for a "next gen" RISC OS 5 computer system.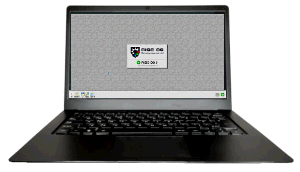 Our latest computers typically runs software many times faster (eg. up to 10x as fast) as previous solutions, thanks to faster processors with improved architechture and modern SATA-connected solid state discs. Internal storage is available in various forms - flash, solid state or conventional drives can be attached, and there is removable storage (SD and MS card readers) too. This is backed up by an array of USB ports and high-speed networking.

For graphics, modern HDMI connections are supported for digital connection to modern LCD monitors and TVs (although VGA adapters are possible). This ensures a better quality picture - sharper and crisper than the old VGA analogue outputs used historically.
If you've already started your journey...
If you already own a PineBook, Titanium, Beagle or Panda Board we offer schemes to allow you to trade-in your existing motherboard for one of our computers. Alternatively, you may buy into our Software & Support Scheme which enables you to take advantage of the software bundle and custom-written apps that our computer customers already receive, as well as regular, curated updates, bonus items, discounts and user group.
The mini.m, our two-inch box of delights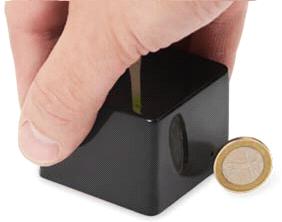 When people talk about a pocket-sized computer, you often need rather large pockets both physically and metaphorically! Not so with the mini.m, one of our more recent computers. Powered by (more or less) exactly the same tech as our hugely popular i.MX6 computer, the mini.m shrinks everything down into a two-inch cube. It almost has to be seen to be believed, as it packs the features of the i.MX6 computers (fast, quad core CPU, 2GB RAM, SATA, 4K HDMI graphics, speedy USB and so on) into the tiniest of spaces.
Truly portable, and powered from mains or via USB power, the mini.m could just as easily be connected to the back of your TV as coupled with a cheap, portable projector and popped in a briefcase for mobile presentations or church meetings. You could easily fit a mini.m in your suitcase, and use it on TVs in hotel rooms (most of which have HDMI ports these days), or in a caravan.
What customers say about our computer family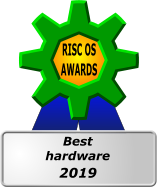 The computer is fantastic and I am really enjoying using it - GR
I am very pleased with the computer - JG
All went smoothly and really it couldn't have been much simpler!
Brilliant... Doubly Brilliant! - PCN
R-Comp's support is excellent...I recommend the [computer]... - JohnB, riscosblog.co.uk
Awesome I would say - those times are impressive! (discussing the computer's speed) - PN
Wow... that was fast! - MH
The computer more or less plays out of the box and is a dream to setup. - myriscos.co.uk
It is a really stable and useful machine for my daily work - KM
We have both MiniX machines up and running and our old RiscPCs are in retirement. We are both very pleased with [the computers] I have to say. - BL
Just connected [mini.m] to my 55 inch OLED - it looks and feels fantastic - MH
---
Website Copyright © R-Comp Interactive 2023+. info@riscoscomputers.co.uk
Arm® and Cortex® are registered trademarks of Arm Limited (or its subsidiaries) in the USA and/or elsewhere. All other trademarks acknowledged. Note that neither this website nor the products herein are affiliated with, nor endorsed by Arm Limited (or its subsidiaries).